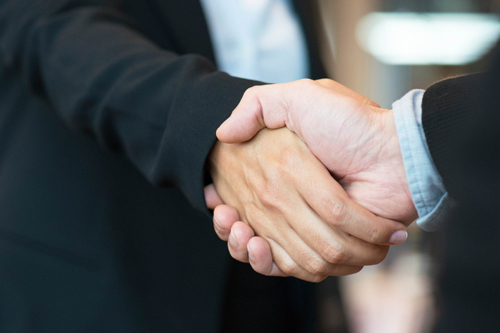 The top 7 tricks for better body language when interviewing
Body language can make or break your career without you even knowing.
Experts believe that our impact on others comes
55% from the way we dress, behave and walk through the door
38% from the quality of our voice, language and overall confidence
7% from what we actually say
Following is a list of ways that you can increase your chances in an interview through body language.
Just knowing these is helpful, even better though is practicing them before your interview.
The next time you meet someone, try them.
That way they'll come to you naturally when you are in a stressful situation like an interview.
1. Use power poses
Power poses make you appear larger.
They include uncrossing your arms and legs and standing or sitting tall.
Research from leading social psychologist,  Amy Cuddy has proven that using these poses has a measurable effect on strengthening your hormone levels, health and own confidence.
In her recent Ted talk, Cuddy demonstrated that using "power poses" also has a direct impact on your employability.
The vast majority of interviewer tested stated that they had more confidence in a power posing job applicant's ability learn and adapt. They also trusted them more.
Power posing also improves the level of authority in your voice and its ability to project.
2. Firm Handshake
Avoid too strong or weak handshake.
The Fijian's have a handshake that could be best described as a velvet cloud.
You may like to leave your hand in your pocket prior so that it does not have clammy sweat.
3. Eye Contact
Frequent intermittent eye contact (not the staring type).
Try to avoid looking down.
This can appear as submissive, shy, deceitful, ashamed or lacking confidence to some interviewers.
4. Posture
Ideally sit up straight, right back into your chair, leaning slightly forward and with your hand relaxed in front of you.  Keep both feet on the floor.
5. Where to sit
Direct your shoulders so you facing the interviewer.
Try to sit on a corner, close to the interviewer.
Sitting directly opposite the interviewer can make the interaction more confrontational.
If you have an odd seat in the reception area, choose to stand while waiting.
6. Don't Fidget
No matter how nervous you are!
This comes across as a distraction to everyone in the room and makes you look nervous and weak.
It you are struggling, try clasping your hands together.
7. Smile
A recent study at Penn State University found that when you smile, you don't only appear to be more likable and courteous, but you actually appear to be more competent.
Charles Darwin in his facial feedback response theory wrote that the act of smiling itself actually makes us feel better — rather than smiling being merely a result of feeling good.